Terje,
It's okay to ask more than one question in a single post here on this forum. I would appreciate it if you would not act like a forum moderator unless in fact you are one. Thank you.
I'm studying this video not for the science but for the motive, since you asked. Apparently, you know perhaps very little about human mass psychology and media propaganda or you are aware of subtleties but you don't care. Maybe you need to study up on
Goebbels
. Let's focus in on a couple lines from this jackass video, shall we?
1. The Opening Remark: "When you mix salt into water, you normally get a
very safe
product like . . . salt water. [Really?] But under
special conditions
, mixing the two together can result in a
massive explosion
."
So he made this video because he's is interested in
safety
? When he himself is still exposed to his "massive explosion"—really?
Kirk Sorensen, our kind host here, also showed sodium metal hitting water in one of Gord's "thorium remix" videos to highlight one danger of LMFBRs (that killed the Weinberg MSBR program at ORNL).
Hi, Kirk! Again, great kudos for bringing back MSRs from the dust bins at ORNL for the whole world to reconsider, yes? Thank you. On behalf of humanity. Oh, and by the way, good work on being the first nuclear reactor developer for a thorium MSR. And please, if my treatment of TerjeP's post on your forum is offensive and rude, I am ready for your review and possible censure. No worries, mate!
Kirk Sorensen wrote:
Thank you Tim, you are the exception to my frustration.
Alrighty
, then . . .
Anyone who loves "massive explosions" needs to volunteer for medical duty in Aleppo. Wow. Perhaps this kid who goes by "Eric" needs a lesson in humility. Explosions are NOT cool. Fans of explosions need to join the military or emergency medical services or other work in the consequences of hate, stupidity, neglect, "ex setra". What a wasted effort.
2.. The actual title of this film is not in the YouTube title "Pouring Molten salt into Water - Explosion!" rather briefly in smaller print font beneath the much larger:
TheBackyardScientist
---------
Molten Salt Explosions
So is he interesting in safety or making explosions fun? Nuclear reactor licensing authorities have a real legitimate interest in explosions. Especially like the explosion from the hijacked commercial aircraft full of innocent people that was deliberately and fatally crashed into the U.S. Pentagon on 9-11-2001!
3. At 3:29/8:44: "You know, that actually looks pretty
peaceful
. I mean . . . pretty peaceful for a
cloud
of molten salt that's expanding at several thousand feet per second that's . . .
trying to kill you
!"
"Trying to kill us? Morten salt clouds trying to kill us? Oh God! Let us NEVER build Morten salt reactors! All those Morten salt nuclear people are wrong! They will kill us! And shame on Morten company for leaving us vulnerable to terrorism! Someone call the U.S. NRC and IAEA!"—anonymous dumbass
Let's focus on the misinformation. It isn't a "cloud of molten salt" as in the horribly infamous mushroom "cloud" that accompanied the devastation at Hiroshima and Nagasaki, the only "peaceful" use of nuclear weapons in human history and hopefully the last. No. Rather the young propagandist filmmaker
FAILED
to correctly state
at the outset
the truth that his "massive explosion" was a super-heated steam bubble from within a tank of water. Ah! But if his short-attention-span audience bothers still to get past his other salts and the pH test ["Oh God! What is pH? I can't watch this. Too much science!"], Eric finally shows the obvious: steam.
At 5:57/8:44: Eric says, "I think this is the stupidest thing I've ever done." So he admits to being a jackass.
6:14/8:44: "Sodium metal reacts pretty violently with water
as expected
." As "expected"? Who is the audience for this film?
Some
scientist
! He is anonymous. His facebook page has his first name: Eric. He's a punk egomaniac with money to spend on expensive high-speed camera equipment and sundries to get an internet following which he evidently has succeeded in doing. Great.
Notice how similar a visual effect this young idiot is going for compared to a famous CGI version of one of the most infamous H-bomb test "massive explosions" ever conducted:
World's Most Powerful Neclear [

sic

] Bomb - Tsar Bomba
(Who doesn't spellcheck a title?)
For perhaps the many ignorant zombie-loving MMORPGs who revel in fear and death and destruction, here's a better brief video:
History Channel: Tsar Bomba
I believe people who
personally
think molten salts "are the most promising pathway forward for advanced nuclear reactors" and who agree that MSR nuclear technology such as the FE LFTR is "cheap, plentiful, reliable, and clean energy [that] is exactly what the world needs" would be well advised to be wary of misinformation from the global perspective of nuclear proliferation.
Molten (NOT
Morten
) salt reactors
ARE
safe
r
than water-cooled or liquid-metallic-sodium-cooled reactors that are not as safe. A Flibe Energy, Inc. (FE, Huntsville, AL) LFTR is deliberately designed to have U-232 in the fuel salt expressly for its ruinous gamma field that is highly dangerous i.e., NOT safe. FE has done this to "minimize the appeal of any fissile material for diversion away from power production." (Terje: Have you read the
EPRI tech assessment
?)
This topic is textbook certified troll dung.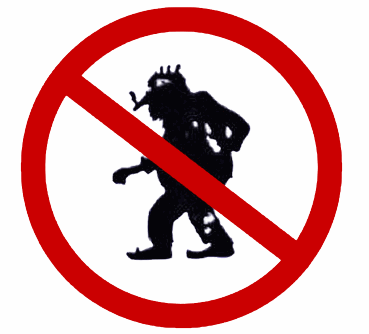 _________________
"
Those who say it can't be done are usually interrupted by others doing it.
"
—James Arthur Baldwin, American novelist, essayist, playwright, poet, and social critic